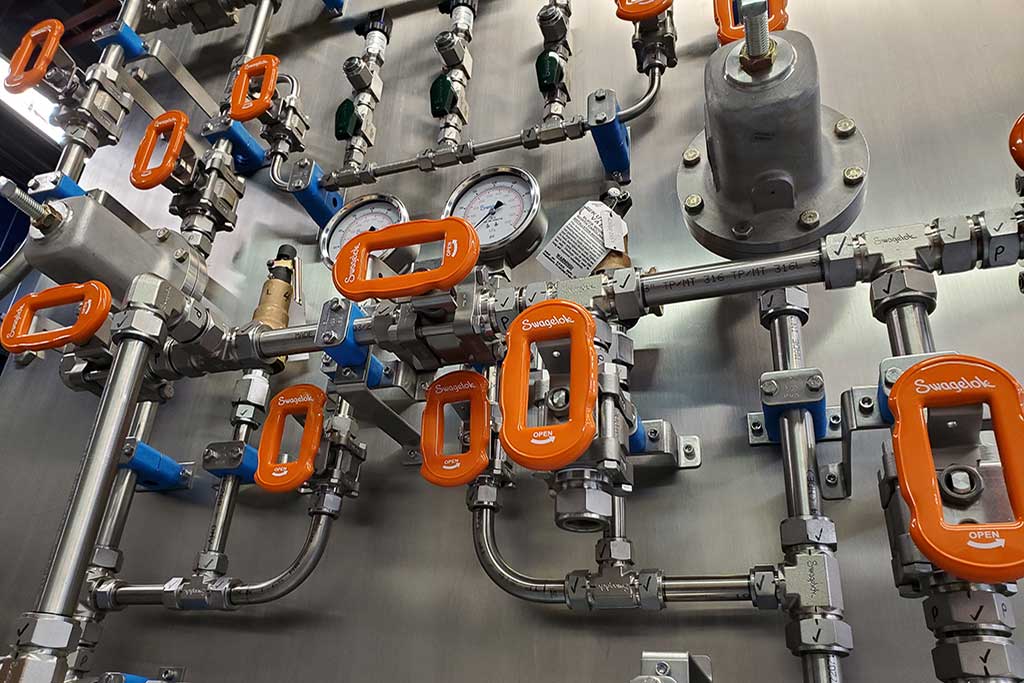 A Spotlight on Swagelok® Custom Solutions: Local Fabrication & Assembly Services
Ali Ladhani, Applications Engineer & Custom Solutions Manager

Build It For You?
You may rely on Swagelok as your go-to supplier for fluid system components, but did you know you can also rely on us to build entire assemblies for you? Whether you lack the resources to put the parts together yourself or have an idea in your head but aren't sure where to start, our Custom Solutions department works with you to turn a concept into a reality.
Some of our services include:
Helping you select the right components for your application
2D and 3D drawings
Parts assembly
Tube cutting, bending, and coiling
Orbital Welding
Product testing (pressure testing, leak testing, visual inspection)
CRN registration
Our starting point begins with your custom needs. In other words, maybe you already have the parts completely assembled and just need it leak tested? We can do that. Or maybe all you have is a rough P&ID sketched on a napkin? We can take it from here!

The Custom Solutions department takes the idea you have in your head, or the P&ID you have on paper, and creates it using Swagelok components. We can work with sizes from 1/16" all the way up to 4", plus all the metric sizes in between.
Component Selection
You may simply think, I need a ball valve. However, given all of the options and configurations, finding the right ball valve for your application can be challenging. If your system needs to be designed to handle pressure x, temperature y, and media z then our Custom Solutions department is here to guide you through the component selection process.
Some guiding questions we may ask for ball valve selection include:
Is the pressure rating of the ball valve you need lower than what your system requires?
Do you need a valve with a locking handle? How about a downstream vent?
Our department has the tools and knowledge to help you figure out each component you need right down to the smallest detail.
contact our technical team to help with safe component selection
2D and 3D Drawings
Visualizing a finished assembly can be tough when all you have to go by is either components like fittings or a piping and instrumentation diagram (P&ID). Our Custom Solutions department uses SolidWorks to create 2D and 3D CAD drawings of your assemblies, complete with dimensions, bill of materials, and a weld map (if applicable).
Don't have SolidWorks? We can save our 3D models as STEP files so they can be viewed with other CAD software.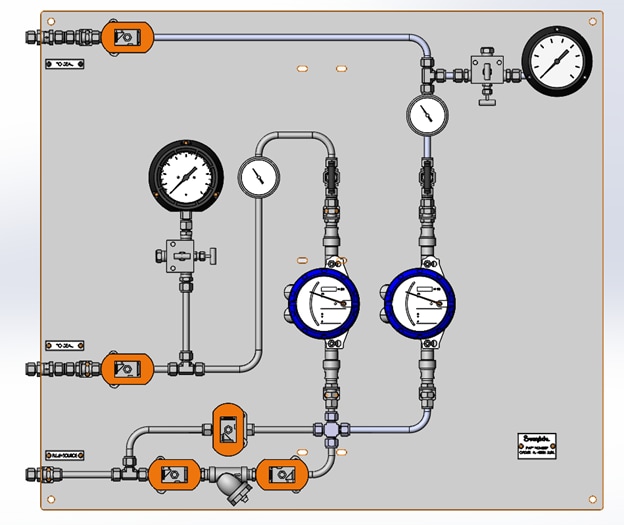 3D model of a API Plan 32 panel
Parts Assembly
Whether you have all the parts ready or simply a rough sketch, we can assist you at any point in the process to create the final assembly.
See below for some of our finished solutions: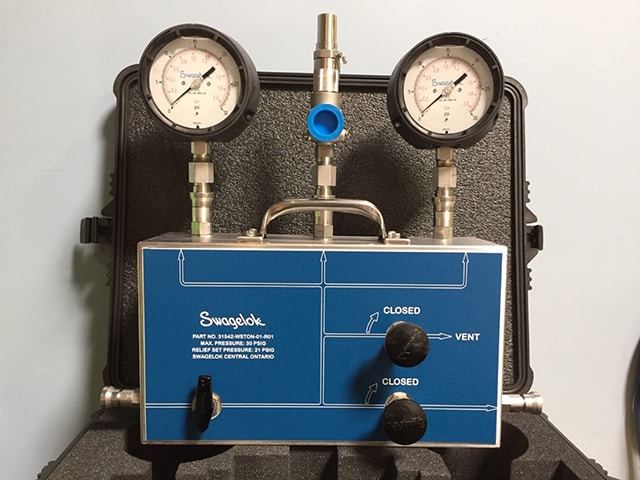 Portable Gauge Panel with Custom Fitted Pelican Case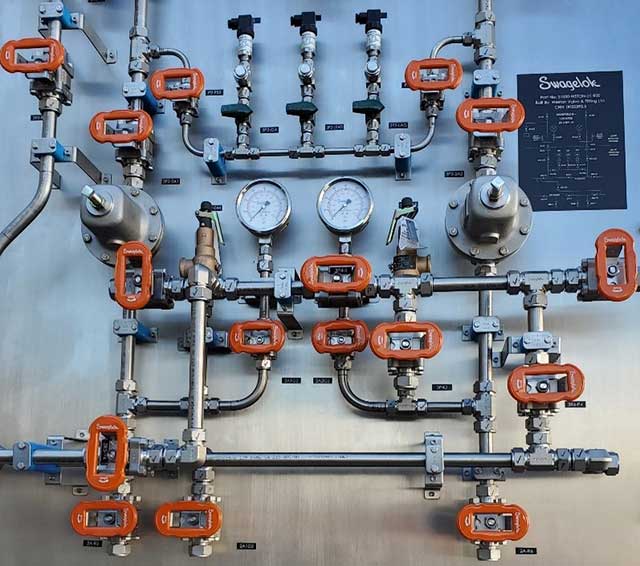 One-Inch Air Manifold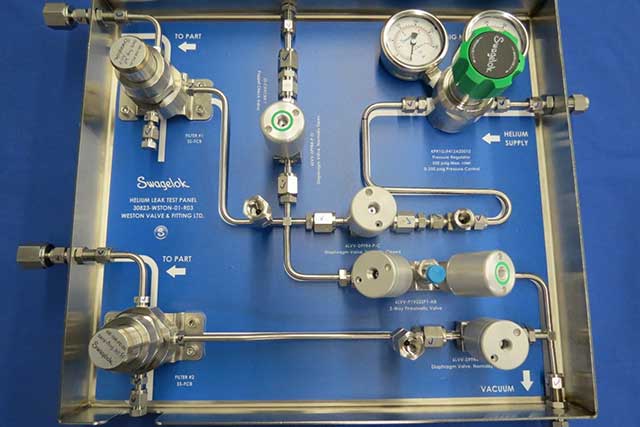 Helium Leak Test Panel, assembled using VCR and Micro-Fit Weld Fittings
(This one started off as a P&ID on a napkin!)
Tube Cutting, Bending, and Coiling
No fitting is complete without tubing connections. Beyond that, sometimes your project calls for custom tubing. Examples may include:
Simple tube cuts at a specified length
Tubing cut and then bent
40 feet of tubing welded together and then coiled
Our Custom Solutions department has a wide range of hand and bench top tube benders, as well as a coiling machine. We can help you by supplying equipment for your projects or by completing custom tube bends and coils in our shop. See the galleries below for examples of this precision work.
Custom Tube Cuts and Bends
Custom Coils
Orbital Welding
The state-of-the-art Swagelok orbital welding system is capable of welding 1/16" to 4" OD Tubing.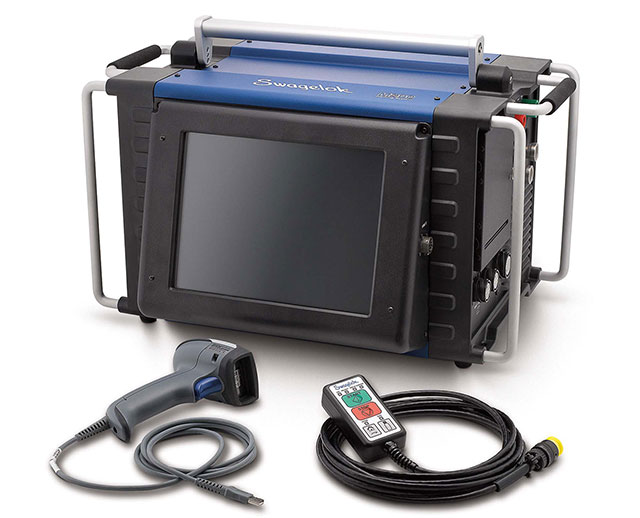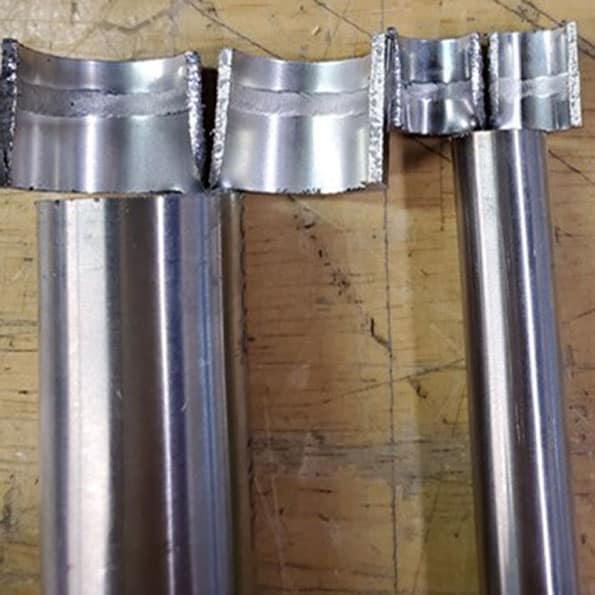 1/4" and 1/2" Coupon cut open to show the ID of the weld area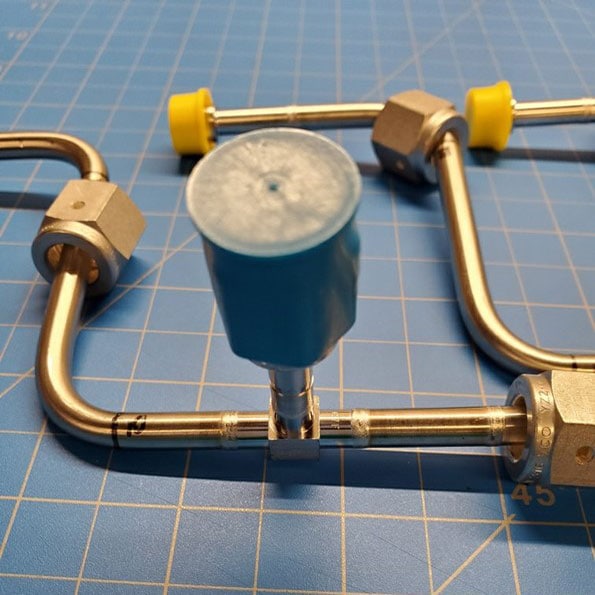 1/4" Micro-Fit Weld Fittings with Electropolished Tube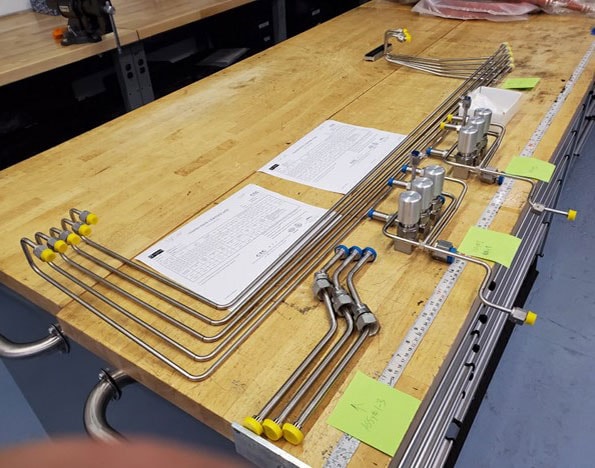 Welded VCR and Bellows Valve Assemblies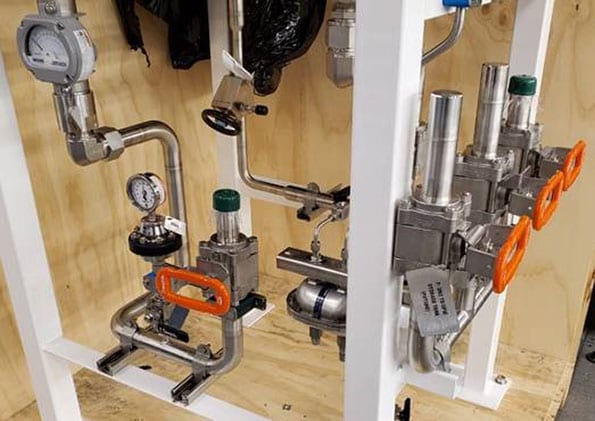 Fully Welded Skid using 1" components
Product Testing

All completed assemblies are tested before they leave our shop. Our methods of testing vary depending on your request or the complexity of the assembly. Simple tube fitting assemblies may only need to be visually inspected with a gap gauge whereas a larger skid or a welded spool would need a pneumatic pressure test or a helium leak test. Pneumatic testing is stricter than hydrotesting because even the smallest leak will register on the pressure gauge.
For those applications where a leak rate of 1e-10 cc/s is required, our helium leak tester has it covered. By using either inboard or outboard testing, we can verify the smallest leak rates to ensure the assembly meets your requirements.
CRN Registration

Most products offered by Swagelok have CRNs for all of Canada. This means it is incredibly easy to register a Swagelok assembly as a Category H fitting or with a P number in any province or territory. Let us take care of the drawings, the tubing calculations, and the test witnessing to ensure that your final assembly is properly registered.
Need help with a specific application?
Swagelok Central Ontario | Atlantic Canada's Virtual Round Table connects you with our local subject matter experts.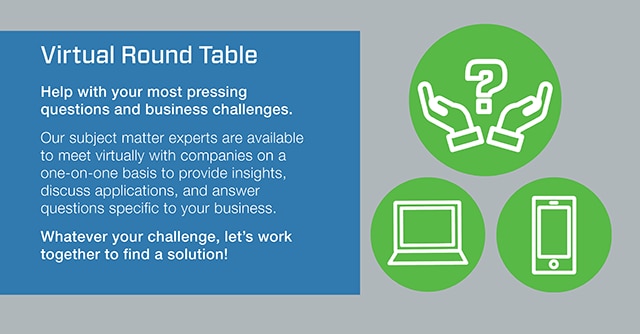 sign up for a virtual round table
We look forward to sharing more knowledge with you. To stay up to date on our latest blog posts, please subscribe at the link below.