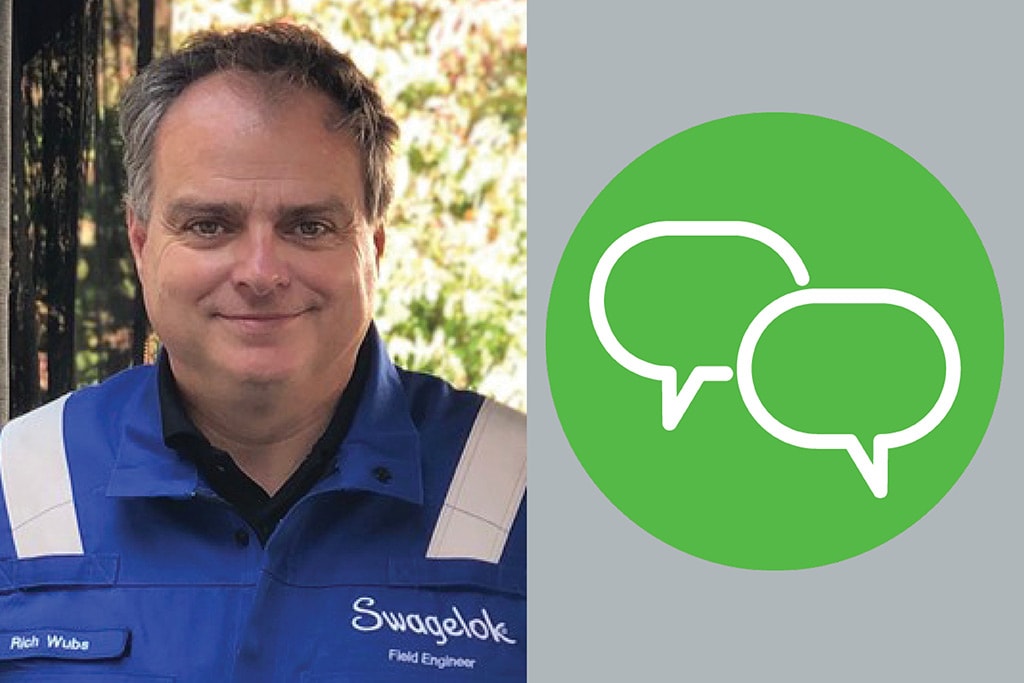 Swage Talks Associate Spotlight:
Rich Wubs, Regional Field Engineer & Technical Solutions Design Lead
March 28, 2022
Primary markets: Chem/Refining, Oil and Gas, Power Generation
ask Rich your application questions
Learn more about Rich Wubs in the Q&A below!
1. How long have you been an Engineer and what discipline? How many years of experience do you have in total?
Rich: I've been practicing Engineering since 1991, starting in project engineering for a tier one auto parts manufacturer. Mechanical systems and CNC machining were my focus at that time. I moved to Swagelok manufacturing in 1997, and my responsibilities included conventional and CNC screw machine projects, as well as shop floor supervision. I joined Swagelok Biopharm Services in 2002, where I focused on technical solutions, along with pump and skid systems. Most recently, I've worked for our local Swagelok Sales & Service Centre in Ontario, helping our customers with their unique technical challenges, especially related to analytical systems and pressure regulators. I studied Mechanical Engineering at McMaster University and hold a P.Eng. in Ontario.
2. In your own words, can you describe what you do for Swagelok and how you help our customers with their challenges? What does a day in the life look like?
Rich: I help our customers solve their toughest challenges. We use a process of discovery to ensure that we capture all the aspects impacting an application. Our intent is to always step back as far as we can to first principles that govern system operation. This involves active listening, and truly understanding the end goals and required functionality of a system. Whether it is a pressure regulator, or a full skidded system, we want to ensure we provide the best system possible. A typical day will consist of reviewing regulator applications, grab sampling challenges, and online analyzer sample conditioning systems. These reviews include discussions with our customers and outside sales associates, digging in and explaining the fit of Swagelok products to their applications. An important part of these discussions is to provide technical training to our customers regarding our products. This training can be as simple as a phone call or video meeting, and as complex as a well-defined training program.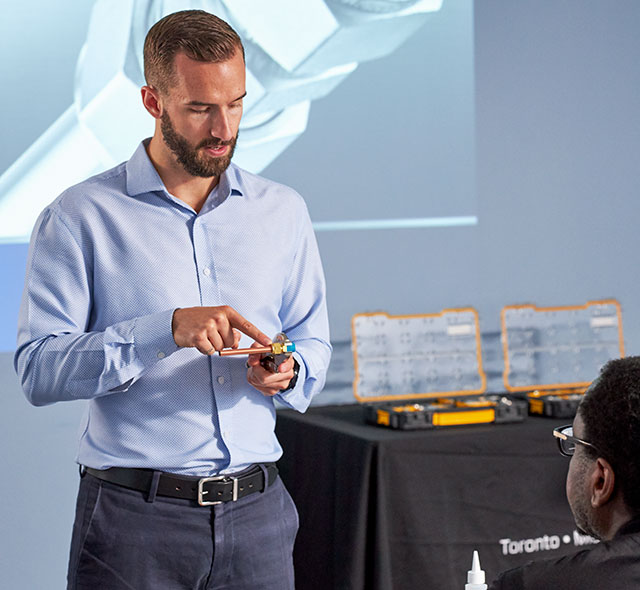 learn more about swagelok training
3. How did you get started in this industry? What do you enjoy about it?
Rich: Mechanical systems have always been my strong suit, and my start in manufacturing gave me a strong base knowledge of fluid systems and how they impact all aspects of industry. This experience inspired me to work closer with fluid systems, and I have spent the past decade working with world-renowned industry leaders in the analytical systems space, along with Chemical and Refining customers, to provide sampling system equipment and evaluations to meet customer needs. Ultimately, I love problem solving and finding solutions to the puzzle.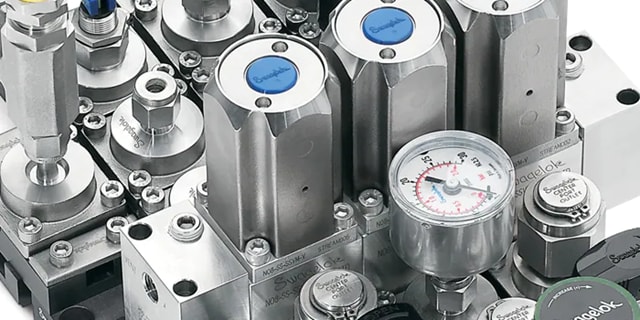 process analyzer sampling system training with industry experts
4. What do you find rewarding about your work as an engineer? What do you see as your impact on customers?
Rich: There are many rewarding aspects to the work I do. The greatest reward comes in the form of relationships with customers. We have customers who trust us and turn to us each time they have a challenge. There is also the satisfaction of seeing the napkin sketch go from drawing to fully functioning system in the field – the solution to the puzzle.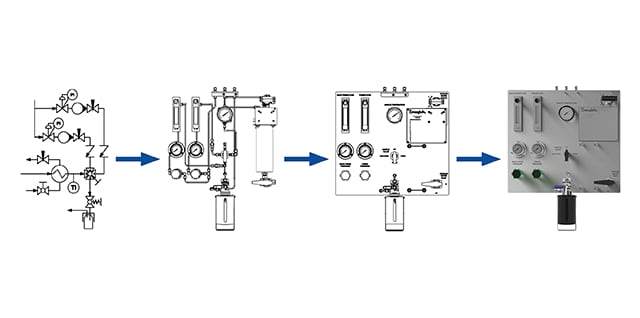 5. What is the most notable customer challenge you've helped solve recently? Anything unique or different?
Rich: Recently, a customer needed a Grab Sample System for water from an underground sewer. The sample had potential for hydrogen sulfide (H2S), and the lines needed to be flushed after sampling to prevent freezing and sedimentation. This meant that the system would need a pump capable of drawing the sample up an empty tube about 10 feet. Adding to the challenge, the sampling point is in a roadway, and the application needed to include hose reels and quick connect fittings to allow free flow of traffic when not sampling. The system is currently being installed by the customer.
6. Besides basic necessities, what is one thing you could not go a day without?
Rich: I can't go a day without family. Most importantly, time spent around the dinner table. It is also very important to me to spend time in quiet reflection at the start of each day. This time allows me to correctly set my priorities for the day.
7. Tell us a little bit about your hobbies or interests outside of work. What inspires you?
Rich: I enjoy working on all things mechanical—car restoration/maintenance, equipment, appliances—if it's not working the way it should, I'll dig in and figure it out. My daughter is also a Mechanical Engineer, and we are currently working to restore a 36-year-old BMW 325e that will be her daily vehicle. In addition to my mechanical pursuits, I'm also a part of the Leadership Team at our local church.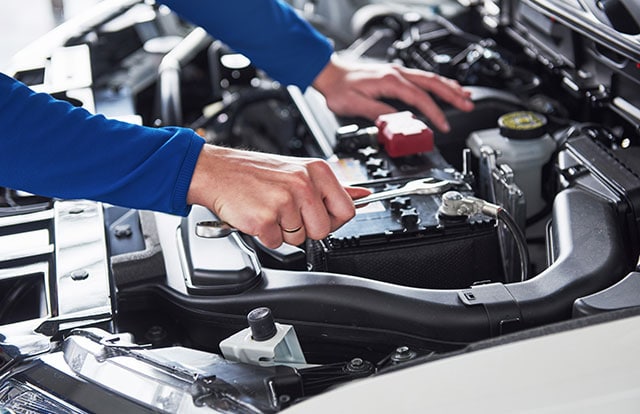 8. Ask me about _________?
Rich: Regulators, sampling systems, and complex & custom applications. We want you to have the best fit product for your application. I am part of a worldwide team of Field Engineers, so if I haven't seen a similar challenge in the past, I'm able to reach out to the Team to find a solution that has proven effective in the field.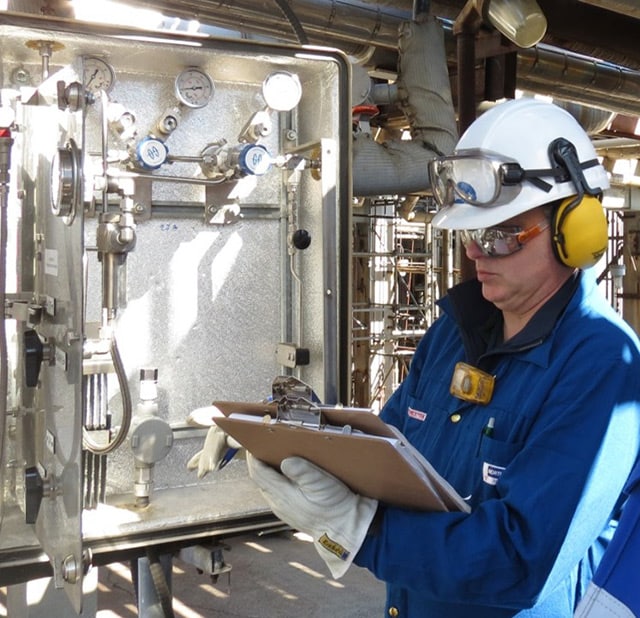 We look forward to sharing more knowledge with you. To stay up to date on our latest posts, please subscribe at the link below.