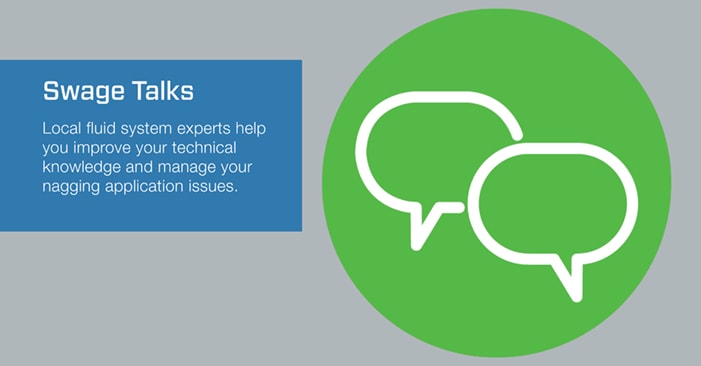 Welcome to Swage Talks!
The purpose of Swage Talks is to share local fluid system knowledge and solutions with you. Our team at Swagelok Central Ontario | Atlantic Canada is composed of subject matter experts who are here to provide insight and help you with your application issues. The Swage Talks blog focuses on:
Local Support: An introduction to our team of engineers and subject matter experts who support local markets in Ontario and Atlantic Canada.
Application Solutions: How to respond to common and nagging application issues.
Fluid System Products & Services: Technical considerations which help you optimize system performance.

These blog posts complement our Tech Talk Webinar program.
Have your say!
Do you have an idea for a new blog post? We would love to hear from you, so we can provide useful information that helps you in your job.

Also, please subscribe to stay up to date with our latest content!
suggest a topicSubscribelatest blog posts
Meet the bloggers!
Our team of engineers and subject matter experts are happy to share their knowledge with you.