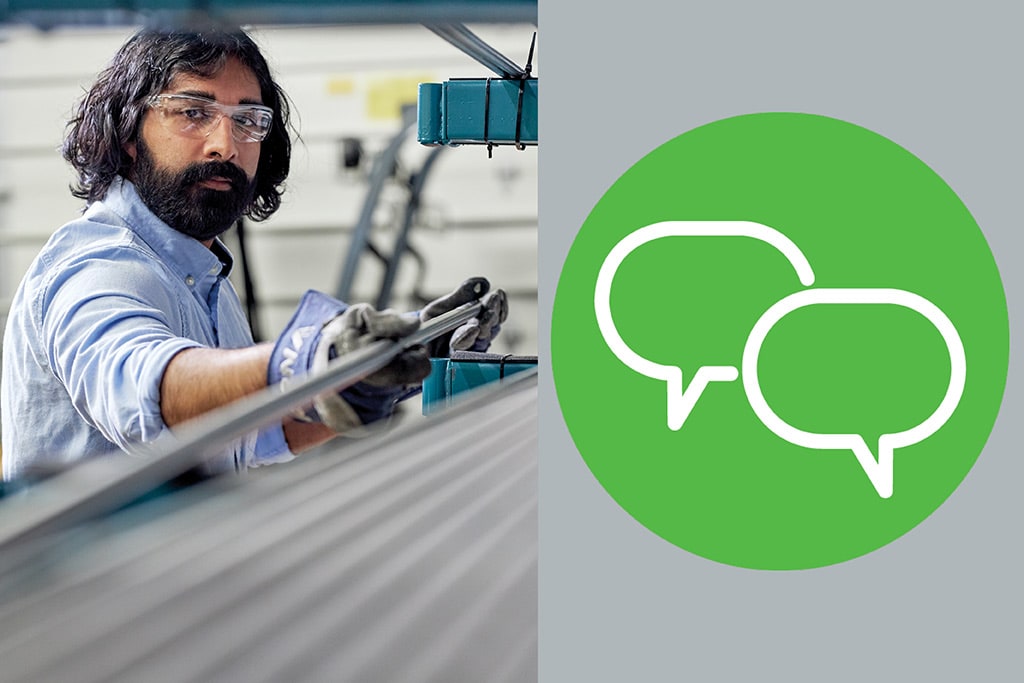 Swage Talks Associate Spotlight:
Ali Ladhani, Applications Engineer &
Custom Solutions Manager


Primary markets: Chem/Refining, Oil & Gas, Transportation, Power (Nuclear, Hydro)
ask ali your application questions
Learn more about Ali Ladhani in the Q&A below!
1. How long have you been an Engineer and what discipline? How many years of experience do you have in total?
Ali: I graduated from Ontario Tech University in 2011 with a Bachelor of Engineering in Nuclear Engineering (Honours). Since then, I've gone back to school to diversify my engineering background and have worked as a lab technician (2014 – 2015) and engineering specialist (2016 – 2018) at an international testing and certification organization prior to joining Swagelok Central Ontario | Atlantic Canada in 2018. In total, I have four years of engineering experience, with most of it being in the mechanical engineering field.
2. In your own words, can you describe what you do at Swagelok Central Ontario | Atlantic Canada and how you help our customers with their challenges? What does a day in the life look like?
Ali: Working in the Custom Solutions department, you always have to leave room for the unexpected. As the name implies, each project I manage is unique to that customer's needs and no two projects are ever quite the same. I collaborate closely with our team of engineers and subject matter experts to come up with a solution to address a customer's pain points—to simplify their system, to make it more reliable, and to make it more efficient. Each project varies and requires its own focus, care, and attention. Some may be as simple as coiling 20 feet of ¼" stainless steel tubing per a customer's sketch, but others may be as complex as a liquid sampling panel contained within in a heated enclosure. As the Custom Solutions Manager, I oversee multiple projects at the same time making each day fresh and exciting.
3. How did you get started in this industry? What do you enjoy about it?
Ali: Five years ago, I would not have pictured myself managing Swagelok® Custom Solutions for Swagelok Central Ontario | Atlantic Canada. However, now that I'm here in this role, I couldn't be happier. As a child, I always loved playing with Lego and, in some ways, working in the Custom Solutions department has a lot of parallels; both involve assembling tiny components together to create something larger and more complex. I love looking over the details of any assembly and figuring out how we can make it even more efficient. For example, this could include switching out a gauge with an NPT connection for one with a tube adapter connection, which helps to avoid alignment issues during assembly. On top of that, when we receive a basic description or a generic P&ID to kick a project off, that gives me the opportunity to add some artistic flair to an assembly and make recommendations to the customer on what the final product is going to look like. Just like with building Lego as a kid, you can only build what you see on the box so often, before you want to start building your own creations using the same pieces.

4. What do you find rewarding about your work as an engineer? What do you see as your impact on customers?
Ali: No matter how simple a project is, the bottom line is that we've helped a customer out in some way. Seeing our various customer assemblies go out the door and knowing that they are making a system more efficient brings me a lot of satisfaction. By identifying and addressing their pain points, we help customers save money and time in the long run, and make it easier for them to do their jobs. I am hands-on with every custom assembly project that comes our way, so I feel like I have a direct tie to fixing the customer's problem.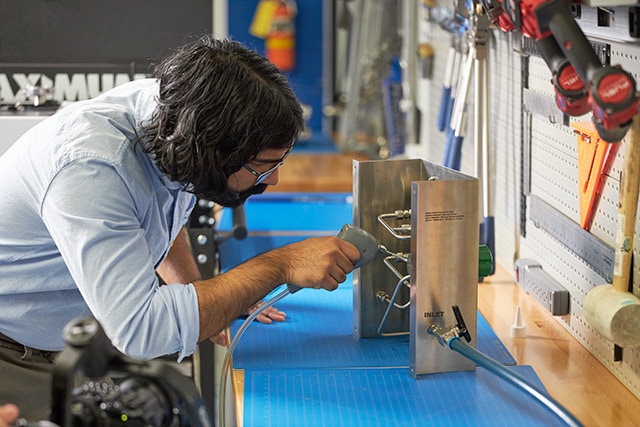 5. What is the most notable customer challenge you've helped solve recently? Anything unique or different?
Ali: There was a project that started in the summer of 2018, the year I joined Swagelok, that consisted of a sampling manifold enclosed in a heated enclosure and connected to a programmable logic controller (PLC). Two years later, that project is nearing completion and it has been quite a journey. Due to the complexity of the system, the number of vendors involved, and all the various components my fellow engineers and I had to integrate, we faced and overcame many challenges. For example, the enclosure is to be heated to an internal temperature of 100°C, so we had to ensure that every component in the enclosure would be able to withstand that temperature. That meant specifying the appropriate components and moving solenoid valves, valve actuators, and transducers to the outer wall of the enclosure to protect them from the heat, while still keeping the system in a neat and aesthetic package.
6. Besides basic necessities, what is one thing you could not go a day without?
Ali: That would be wife, who is also my best friend. When I joined Swagelok Central Ontario | Atlantic Canada, she stayed working in Toronto while I moved to Ottawa. She's been a constant source of support and in the two years of being away from her, one thing I would not be able to go a day without is being able to talk to her and see her face.

7. Tell us a little bit about your hobbies or interests outside of work. What inspires you?
Ali: I love listening to music and I've been playing guitar for about half my life. I even formed my own band in high school with friends. I've also regularly contributed to a music blog for the past 10 years, and more recently I branched out to producing electronic music in my free time.
8. Ask me about _________?
Ali: Your assembly related needs! That includes bending or coiling tube, orbital welding, regulator assemblies, actuated valve assemblies, pressure panels, sample cylinders and enclosures, API seal plans, and skid packages.
contact ali with your assembly needs
We look forward to sharing more knowledge with you. To stay up to date on our latest posts, please subscribe at the link below.