Swage Talks Associate Spotlight:
Andrew Wright, Regional Field Engineer


Primary markets: Chem/Refining, Oil & Gas, Transportation, Power (Nuclear, Hydro)
ask andrew your application questions
Learn more about Andrew Wright in the Q&A below!
1. How long have you been an Engineer and what discipline? How many years of experience do you have in total?
Andrew: In 2006, I wrapped up my engineering degree at Dalhousie University in beautiful Halifax, Nova Scotia, with a Bachelor of Engineering (B.Eng.) in Materials Engineering. I kicked off my career as a Design Engineering Associate EIT (Engineer in Training) at Fluor, specializing in high alloy weld engineering activities on various petrochemical projects across the globe. It was during that time I learned much about Swagelok and other manufacturers in the industry. There was an opportunity close to home (Ottawa, Ontario) to join Swagelok Central Ontario's team and manage their engineering and fabrications projects in the Custom Solutions department. I jumped on the opportunity and have been with Swagelok Central Ontario | Atlantic Canada ever since. Over that time, I have continuously honed my engineering skills and business acumen. I achieved my professional engineer (P.Eng.) designation in 2013 and my Master of Business Administration (MBA) in 2017.
2. In your own words, can you describe what you do at Swagelok Central Ontario | Atlantic Canada and how you help our customers with their challenges? What does a day in the life look like?
Andrew: As a Regional Field Engineer, my primary focus is solving complex fluid system issues for our customers. It is a perfect mix of office and field work, but what I love most is getting out in the field, meeting new people, and helping solve a variety of problems. The most common issue I see, by far, is components not functioning properly or extremely low flows. Upon further analysis, the culprit is often heavy particulate gumming up the seats of regulators or valves and the simple solution is filtration upstream to protect the components. The next most common issue I see are leaks—a lot of leaks. Leaks can occur for many reasons, so we are trained to complete a root cause analysis and educate our customers on how to not only resolve the leaks but prevent them in the future. Typically leaks occur from poor installation practices such as: connecting two different manufacturers' tube fittings, dissimilar materials between two fittings, or insufficient pull up of the fitting.

The Cost of Leaks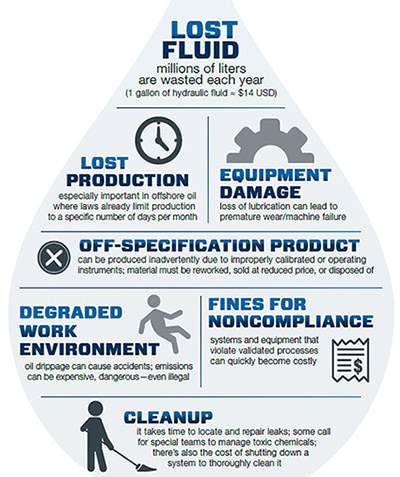 3. How did you get started in this industry? What do you enjoy about it?
Andrew: I was fortunate to be hired right out of university by a top engineering firm, Fluor. I packed up my bags and traveled across Canada, from Halifax, NS to Calgary, AB, to work as a metallurgical engineer on a range of petrochemical and offshore projects all over the world. I loved learning about real problems and getting exposed to many applications at a young age. I was also fortunate to co-author three technical publications published with Stainless Steel World Magazine, NACE, and ASME. All these early experiences and travel really cemented my passion for engineering.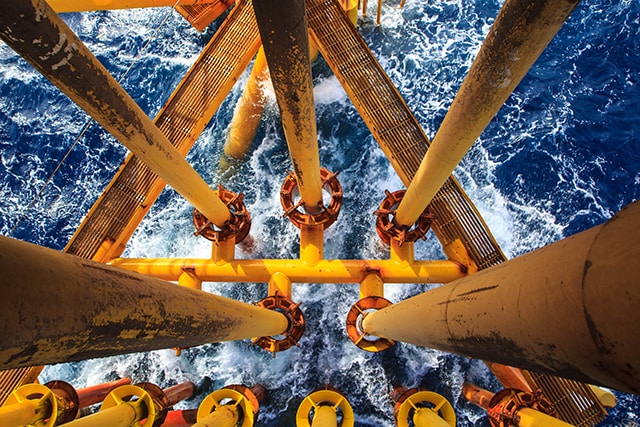 4. What do you find rewarding about your work as an engineer? What do you see as your impact on customers?
Andrew: The best thing about engineering is that there is not a "one-size-fits-all" job description, so engineers can choose from endless options and career paths that best suit the individual. Some engineers love crunching numbers and solving problems from the comfort of their desk. I am not that engineer! For me, I find it most rewarding to get into the field and help solve challenges with the tools and skills I have picked up over the years.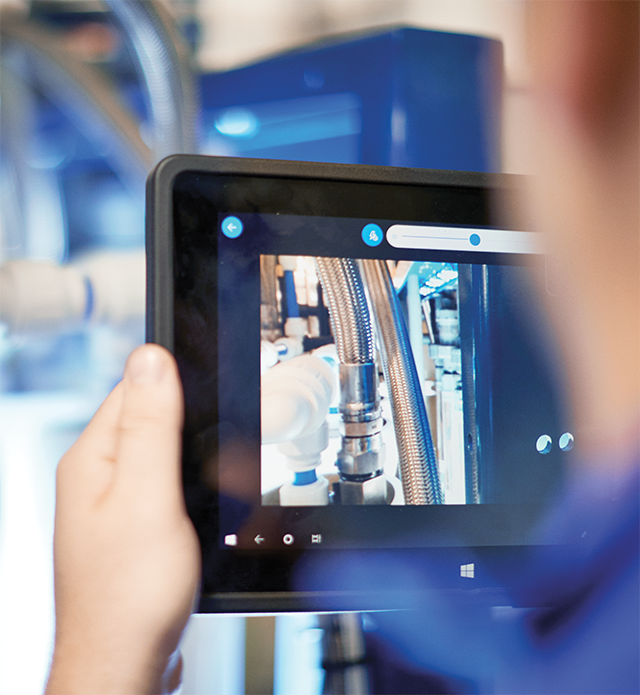 5. What is the most notable customer challenge you've helped solve recently? Anything unique or different?
Andrew: Many customers, new and existing, see Swagelok as a high-quality fluid component supplier and are surprised to learn that we solve problems and can even create new components. One recent example was the development of a brand new valve through our ETOP (Engineered-to-Order Product) program. After much consultation with the customer and the ETOP team at the Swagelok factory in Cleveland, Ohio, we designed a chemical injection flanged valve that mounts on an offshore well head. What is unique about the flanged valve is that it has to handle the harsh environmental factors of offshore, so we went with alloy 625. Also, the valve must withstand the high-pressures of the application with operating pressures rated to 15,000 psig. At Swagelok, we already have the alloy 625 fittings (FK Series) and valves (Sno-Trik Series) to work under these conditions, so it was a matter of putting it together in a custom machined, alloy 625, flange block that fit the well head and met the requirements of ASME.

6. Besides basic necessities, what is one thing you could not go a day without?
Andrew: 100% my wife and kids, but if that does not qualify as part of the question, then it is a book or comedy show before bed. I find it important to unwind at the end of the day, so I am fresh and relaxed.

7. Tell us a little bit about your hobbies or interests outside of work. What inspires you?
Andrew: When I am not at work, you will find me with family or friends. I have two young daughters who keep me on my toes every day, so when I am lucky, I will get out golfing with close friends on the weekend or check out the occasional social event in the evening. I am inspired to work hard to support my family and travel the world.
8. Anything else you'd like to share?
Andrew: Yes, I encourage everyone reading this to give us a shot at solving your fluid system challenges. Our process is cost effective and I promise we will commit the time and effort to find the right solution for you and your business.
contact andrew with your fluid system challenges

9. Ask me about _________?
Andrew: Anything fluid system related! Examples include: material selection and science, welding, fittings, tube versus pipe, grab sampling applications, analyzers, sample conditioning, fluid flow, corrosion, ASME codes, CRN, TSSA, and pressure calculations.
suggest a blog post topic for andrew and the team
We look forward to sharing more knowledge with you. To stay up to date on our latest posts, please subscribe at the link below.