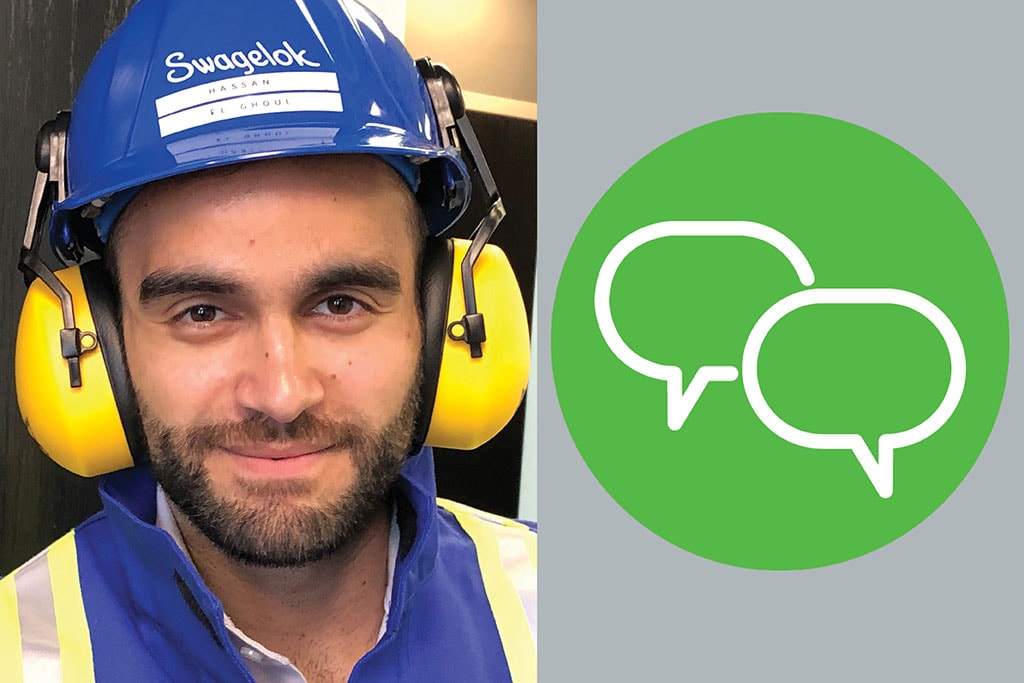 Swage Talks Associate Spotlight:
Hassan El Ghoul, Solutions Engineer


Primary markets: Marine Offshore, Solar, Petrochemical, and Process Instrumentation
ask Hassan your application questions
Learn more about Hassan El Ghoul in the Q&A below!
1. How long have you been an Engineer and what discipline? How many years of experience do you have in total?
Hassan: I graduated from the American University of Beirut in 2012, with a bachelor's degree in Mechanical Engineering, and an emphasis on Fluid Mechanics & Thermodynamics. Following my graduation, I joined McDermott International, an upstream offshore oil and gas EPCI company based in Houston, TX. During my four-year tenure, I was assigned to Dubai's facility, where I was part of the marine offshore, design engineering, fabrication, and engineering management departments. I then worked in the solar energy industry for Schletter, a German solar panel racking manufacturer. As project manager, I oversaw engineering design and business development until I joined Swagelok in 2018.
2. In your own words, can you describe what you do at Swagelok Central Ontario | Atlantic Canada and how you help our customers with their challenges? What does a day in the life look like?
Hassan: As a Solutions Engineer at Swagelok, my objective is to enhance our client's experience in finding optimal solutions in their various fluid applications. I work closely with clients and help them choose the right products for their applications. I am mostly based in the office yet travel to my clients' facilities when the need arises to help assess and support them with their applications. My clients reach out to me for technical inquiries on our products ranging from proper product selection in the design process to product utilization in the operation process.
3. How did you get started in this industry? What do you enjoy about it?
Hassan: My educational background in fluid mechanics and my work experience in the oil and gas industry led me to Swagelok, where I have the special opportunity to gain knowledge about diverse markets and critical applications that involve fluid engineering. What I love about my job is that I learn new things every day while working with my clients. It is a never-ending learning journey. For example, one thing I recently learned from a customer application is that a high concentration acid is not necessarily more corrosive than a lower concentration acid when it comes to chemical compatibility with metals. Some acids like HF are more aggressive in lower concentrations.
4. What do you find rewarding about your work as an engineer? What do you see as your impact on customers?
Hassan: Nothing beats the feeling of helping a client achieve success and seeing photos of their installed systems in the field. I have built a strong connection with my clients, and they reach out to me whenever they need support. This shows the amount of trust they put in us and makes us proud.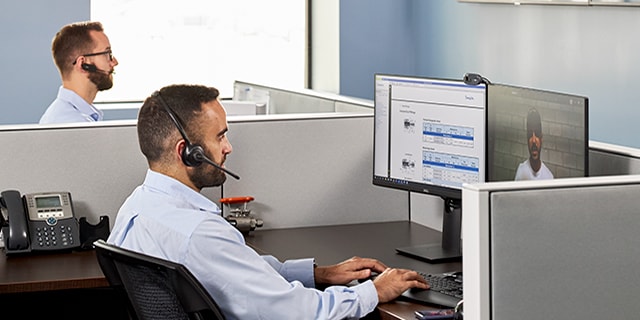 5. What is the most notable customer challenge you've helped solve recently? Anything unique or different?
Hassan: One interesting application I worked on is a process sample conditioning panel for a conductivity and hardness analyzer. This system involved regulating the pressure and temperature of a boiler feed water sample before it hits the analyzer for conductivity and hardness analysis. It involved pressure regulators, heat exchange coils, and filters.
6. Besides basic necessities, what is one thing you could not go a day without?
Hassan: I must have my coffee in the morning. It is something I look forward to every day. I recently got a Nespresso machine, and love it very much.

7. Tell us a little bit about your hobbies or interests outside of work. What inspires you?
Hassan: Outside of work, I teach group fitness classes: Les Mills BODYPUMP™ and Les Mills BODYATTACK™. Fitness is a big part of my life, and the ability to motivate others to reach their goals and leave an impact on them is priceless.
8. Ask me about _________?
Hassan: Reach out to me regarding fluid mechanics, thermodynamics, valve selection, gas distribution & regulation systems, and seal support systems.
CONTACt HASSAN WITH YOUR FLUID SYSTEM CHALLENGES
9. Anything else you'd like to share?
Hassan: I am grateful and proud to be part of the Swagelok family, a company driven to help our customers grow.
We look forward to sharing more knowledge with you. To stay up to date on our latest posts, please subscribe at the link below.